Preschool Education Industry Statistics
You might be interested in: Education, Housing, Training, Higher Education, Child Care, Kindergarten, Elementary School, Private Education, Education And Training, High School Education, Apprenticeship, Public Education, Distance Learning, Vocational Training, E-Learning, International School, International Education, Tuition Fee, Education Spending, Learning Services.
1-7 of about 200 reports for Preschool Education
2 reports for Preschool Education
Purchase Reports From Reputable Market Research Publishers
(From $ 905 - $ 905)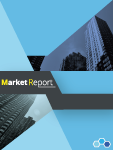 Preschools in China - Industry Market Research Report
$ 1090

Industry report
February 2018
by Ibisworld
AbstractPreschools in ChinaPreschools in China provide childcare and education according to national preschool education regulations for children three to six years old. In China, kindergarten is for young ...