Public Transport Industry Statistics
You might be interested in: Transportation, Pollution Control, Housing, Energy, Motor Vehicle, Metro, Taxi Service, Passenger Transportation, Airline, Heavy Rail, Car Sharing, Light Rail, Ferry, Bus Services, Shared Mobility, Bike Sharing, Intermodal Passenger Transportation, Cruise, Low Cost Carrier, Train Station.
1-10 of about 38000 reports for Public Transport
21 reports for Public Transport
Purchase Reports From Reputable Market Research Publishers
(From € 68 - € 5409)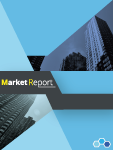 Global Smart Transportation Market (2018-2023)
€ 3635

Industry report
July 2018
by Netscribes (India) Pvt. Ltd.
Global Smart Transportation MarketThe Global Smart Transportation Market is expected to reach USD 116.85 Bn by 2023, expanding at a CAGR of 9%. Technological advancements are transforming the way people ...