Rechargeable Battery Industry Statistics
You might be interested in: Energy, Electricity, Pollution Control, Mining, Lithium, Battery, Lithium-Ion Battery, Lithium Battery, Flow Battery, Battery Charger, Lead-Acid Battery, Primary Battery.
1-7 of 3 reports for Rechargeable Battery
June 2016
22 pages


Rechargeable Ba...

Renewable Energ...
View report >
7 reports for Rechargeable Battery
Purchase Reports From Reputable Market Research Publishers
(From $ 995 - $ 8690)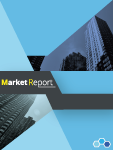 Secondary Batteries Global Market Report 2018
$ 4000

Industry report
February 2018
by The Business Research Company
Executive SummarySecondary Batteries are also known as storage batteries. Secondary batteries are rechargeable batteries that can be recharged by passing a current through it in the opposite direction ...