Recombinant Protein Industry Statistics
You might be interested in: Therapy, Vaccine, Pharmaceutical, Infectious Disease, Hospital, Biosimilar, Biopharmaceutical, Bioprocessing, Enzyme, Erythropoietin, Factor VIII, Glycoprotein.
1-1 of 0 report for Recombinant Protein
2 reports for Recombinant Protein
Purchase Reports From Reputable Market Research Publishers
(From $ 4950 - $ 4950)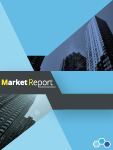 Global Biopharmaceuticals Industry
$ 4950

Industry report
May 2015
by Global Industry Analysts
This report analyzes the worldwide markets for Biopharmaceuticals in US$ Million by the following Segments: Recombinant Protein, Monoclonal Antibodies (mAbs), Insulin, and Vaccines. The report provides ...