Renal Cancer Industry Statistics
You might be interested in: Hospital, Therapy, Mortality, Healthcare, Pharmaceutical, Cancer, Lung Cancer, Breast Cancer, Colorectal Cancer, Lymphoma, Prostate Cancer, Ovarian Cancer, Bladder Cancer, Pancreatic Cancer, Cervical Cancer, Gastric Cancer, Leukemia, Skin Cancer, Brain Cancer.
1-7 of 27 reports for Renal Cancer
6 reports for Renal Cancer
Purchase Reports From Reputable Market Research Publishers
(From $ 2216 - $ 4750)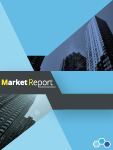 $ 1073

Industry report
September 2017
by Firstword Pharma
This edition presents key opinion leader (KOL) views on recent developments in the renal cell carcinoma (RCC) market. Topics covered include; data released from Bristol-Myers Squibb's Phase III CheckMate-214 ...