Respiratory Disease Industry Statistics
You might be interested in: Hospital, Healthcare, Infectious Disease, Pollution Control, Vaccine, Diabetes, Cardiovascular Disease, Chronic Disease, Asthma, Stroke, Hypertension, Arthritis, Musculoskeletal Disorder, Heart Failure, Type 2 Diabetes, Cholesterol, Heart Attack, Chronic Pain, Coronary Heart Disease, Renal Disease.
1-7 of 55 reports for Respiratory Disease
About 200 reports for Respiratory Disease
Purchase Reports From Reputable Market Research Publishers
(From $ 995 - $ 9850)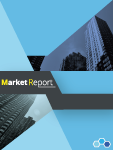 2018 Competing in the Global Respiratory Disease Testing Market
$ 9850

Industry report
April 2018
by Venture Planning Group
Complete report $9,850.  DataPack (test volumes, sales forecasts, supplier shares) $6400.This new 366-page report from VPGMarketResearch.com contains 108 tables and provides analysis of the global respiratory ...