Respiratory Treatment Industry Statistics
You might be interested in: Hospital, Infectious Disease, Pharmaceutical, Mortality, Healthcare, Therapy, Anti-Infective, Vaccine, Antimalarials, Antiviral, Cardiovascular Drug, Opioid, Monoclonal Antibody, Hormone, Influenza Antiviral, Statins, Targeted Therapy, Analgesic, Chemotherapy, Anesthetics.
1-7 of 82 reports for Respiratory Treatment
January 2016
6 pages


Respiratory Tre...

Therapy

United States

Thailand

Asia
View report >
1 report for Respiratory Treatment
Purchase Reports From Reputable Market Research Publishers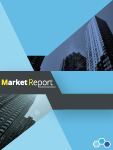 Singulair Paediatric- Drug Insights, 2017
$ 1000

Industry report
November 2017
by Delve Insight
DelveInsight's pharmaceuticals report, " Singulair Paediatric Drug Insights, 2017" highlights the Drug marketed details and the Global API Manufacturers details across the globe along with the location.The ...