Respiratory Treatment Industry Statistics
You might be interested in: Hospital, Infectious Disease, Healthcare, Pharmaceutical, HIV AIDS, Therapy, Anti-Infective, Vaccine, Antimalarials, Opioid, Antiviral, Analgesic, Cardiovascular Drug, Monoclonal Antibody, Targeted Therapy, Statins, Antipsychotic, HIV Antiviral, Hormone, Chemotherapy.
1-10 of about 1400 reports for Respiratory Treatment
September 2017
102 pages


Therapy

Healthcare

Respiratory Dis...

Canada
View report >
1 report for Respiratory Treatment
Purchase Reports From Reputable Market Research Publishers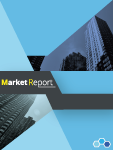 Breo 2017 U.S. PROMOTIONAL AUDIT REPORT
$ 1850

Industry report
July 2018
by MDDetails
The 5 Key Questions Addressed by this Report:• How many physicians were reached by Breo through reportable promotional activity in 2017 and how does this compare to its peer set in the Asthma and Chronic ...