Security Systems Industry Statistics
You might be interested in: Energy, Food, Electricity, Defence, Banking, Access Control, Video Surveillance, Surveillance System, CCTV, Biometrics, Intrusion Detection, Security System Equipment, Digital Signature, Security Detector.
1-7 of 72 reports for Security Systems
42 reports for Security Systems
Purchase Reports From Reputable Market Research Publishers
(From $ 99 - $ 5550)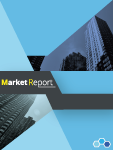 Security System Integrators - Global Market Outlook (2017-2026)
$ 3604

Industry report
February 2018
by Stratistics MRC
According to Stratistics MRC, the Global Security System Integrators market is accounted for $9.12 billion in 2017 and is expected to reach $21.56 billion by 2026 growing at a CAGR of 10.0%. Factors such ...