Self Service Kiosk Industry Statistics
You might be interested in: Airport, Restaurant, Aircraft, Banking, Airline, CPU, Printer, Multifunction Printer, POS System.
3 reports for Self Service Kiosk
Purchase Reports From Reputable Market Research Publishers
(From $ 3738 - $ 4900)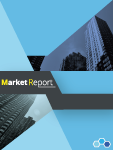 EUROPE INTERACTIVE KIOSK MARKET FORECAST 2018-2026
$ 1307

Industry report
April 2018
by Inkwood Research
KEY FINDINGSDevelopment of kiosks for physically challenged persons is presenting the European market with potential growth opportunities. As a result, the Europe interactive kiosk market is likely to ...