Semiconductor Industry Statistics
You might be interested in: Energy, Pollution Control, Electricity, Photovoltaics, Defence, Electronic Component, LED, Microchip, Sensor, Capacitor, Active Component, Passive Component, Diode, Resistor, Printed Circuit Board, Power Supply, Inductor, Transistor, OLED, Microelectronics.
1-7 of about 600 reports for Semiconductor
January 2018
31 pages


Semiconductor

World

United States

China
View report >
January 2017
142 pages


Semiconductor

Computer Memory

Manufacturing

United States

Europe

Japan
View report >
January 2018
3 pages


Semiconductor

Asia

World

China
View report >
About 1200 reports for Semiconductor
Purchase Reports From Reputable Market Research Publishers
(From $ 75 - $ 25000)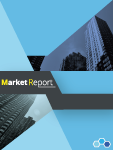 Semiconductor And Related Devices Global Market Report 2018
$ 4000

Industry report
February 2018
by The Business Research Company
Executive SummarySemiconductor device, electronic circuit component made from a material that is neither a good conductor nor a good insulator. These devices have found wide applications because of thei ...