Sodium-Glucose Co-Transporter 2 Inhibitor Industry Statistics
You might be interested in: Diabetes, Pharmaceutical, Hospital, Type 2 Diabetes, Cardiovascular Disease, Therapy, Antidiabetics, Insulin, Biguanide, Glucagon Like Peptide 1 Receptor Activator, Gliptins, Sulphonylureas, Thiazolidinedione, Targeted Therapy, Glinides, Chemotherapy, Monoclonal Antibody, Analgesic, Anti-Infective, Antipsychotic.
1-10 of about 100 reports for Sodium-Glucose Co-Transpo...
May 2017
40 pages


Antidiabetics

Biguanide

Thiazolidinedio...
View report >
1 report for Sodium-Glucose Co-Transpo...
Purchase Reports From Reputable Market Research Publishers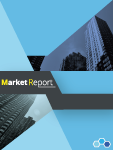 $ 10000

Industry report
February 2018
by Datamonitor Healthcare
Drug OverviewInvokana (canagliflozin; Johnson and Johnson/Mitsubishi Tanabe/Daiichi Sankyo) is a member of the novel sodium-glucose cotransporter-2 (SGLT-2) inhibitor class. SGLT-2 inhibitors do not target ...