Software Defined Infrastructure Industry Statistics
You might be interested in: Software, ICT, Application, Telecom, Cybersecurity, Cloud Computing, Artificial Intelligence, Internet Of Things, Data Analytics, SDN, Big Data, NFV, Hybrid Cloud, Smart Home, Machine-To-Machine, Business Intelligence, Information Technology, Open Data.
1-10 of about 1000 reports for Software Defined Infrastr...
1 report for Software Defined Infrastr...
Purchase Reports From Reputable Market Research Publishers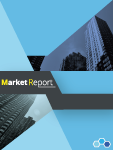 NORTH AMERICA SDN ORCHESTRATION MARKET FORECAST 2018-2026
$ 1307

Industry report
July 2018
by Inkwood Research
KEY FINDINGSNorth America SDN Orchestration market accounted for the highest revenue share in the global market. By the end of the forecast period of 2018-2026, the market is anticipated to register a ...