Solar Inverter Industry Statistics
You might be interested in: Energy, Electricity, Renewable Energy, Energy Efficiency, Pollution Control, Photovoltaics, Solar Energy, Solar Panel, Solar Cell, Concentrated Solar Power, Solar Heating.
1-7 of 16 reports for Solar Inverter
4 reports for Solar Inverter
Purchase Reports From Reputable Market Research Publishers
(From $ 495 - $ 3289)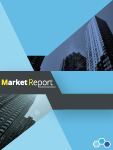 PV Micro Inverters Industry: Forecasts to 2022
$ 5795

Industry report
September 2017
by Transparency Market Research
Global PV Micro Inverters Market: OverviewThe significant rise in the need for continuous supply of electricity has fueled the demand for PV micro inverters across the world. This research report presents ...