Solar Inverter Industry Statistics
You might be interested in: Energy, Electricity, Renewable Energy, Pollution Control, Electrical Grid, Photovoltaics, Solar Energy, Concentrated Solar Power, Solar Panel, Solar Cell, Solar Heating.
1-10 of about 1700 reports for Solar Inverter
October 2016
21 pages


Pollution Contr...

Solar Inverter

Inverter
View report >
4 reports for Solar Inverter
Purchase Reports From Reputable Market Research Publishers
(From $ 495 - $ 4450)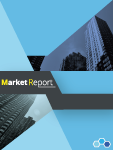 Global Photovoltaic (PV) Inverters Industry
$ 5600

Industry report
March 2018
by Global Industry Analysts
This report analyzes the worldwide markets for Photovoltaic (PV) Inverters in Megawatts.The Global market is further analyzed by the following Distribution Types Single-Phase String Inverters, Three-Phase ...