Solar Inverter Industry Statistics
You might be interested in: Energy, Electricity, Renewable Energy, Pollution Control, Electrical Grid, Photovoltaics, Solar Energy, Concentrated Solar Power, Solar Panel, Solar Cell, Solar Heating.
1-3 of 0 report for Solar Inverter
4 reports for Solar Inverter
Purchase Reports From Reputable Market Research Publishers
(From $ 495 - $ 4450)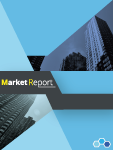 Global and China Photovoltaic Inverter Industry Report, 2017-2021
$ 3000

Industry report
February 2018
by Research In China
PV power generation has been burgeoning with policy incentive and robust demand from downstream sectors over the recent years. In 2017, the global newly installed PV capacity reached 102GW (including 52.8GW ...