Solar Inverter Industry Statistics
You might be interested in: Energy, Electricity, Renewable Energy, Pollution Control, Electrical Grid, Photovoltaics, Solar Energy, Concentrated Solar Power, Solar Panel, Solar Cell, Solar Heating.
1-10 of about 1800 reports for Solar Inverter
October 2016
21 pages


Pollution Contr...

Solar Inverter

Inverter
View report >
4 reports for Solar Inverter
Purchase Reports From Reputable Market Research Publishers
(From $ 495 - $ 4450)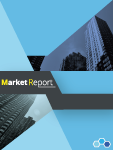 Solar Battery Charger - Global Market Outlook (2017-2026)
$ 4376

Industry report
July 2018
by Stratistics MRC
According to Stratistics MRC, the Global Solar Battery Charger Market is growing at a CAGR of 11% from 2017 to 2026. Increasing use of electronic devices, high demand for solar photovoltaic (PV) consume ...