Specialty Chemical Industry Statistics
You might be interested in: Pollution Control, Energy, Pharmaceutical, Chemical, Acrylonitrile, Coating, Plastic, Adhesive, Paint, Synthetic Rubber, Pigment, Bioplastic, Construction Chemicals, Decorative Paint, Thermoplastic, Resins, Synthetic Pigment, Dye, Colorants, Synthetic Resin.
1-7 of 61 reports for Specialty Chemical
47 reports for Specialty Chemical
Purchase Reports From Reputable Market Research Publishers
(From $ 75 - $ 5950)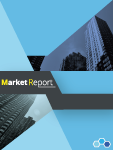 The Future of South Korea Specialty Chemicals Markets to 2025
$ 1800

Industry report
February 2018
by OGAnalysis
South Korea Specialty Chemicals of USD XX million in 2017 is expected to increase to USD XX million by 2022, at a CAGR of XX%. Driven by surge in market conditions and technological advancements, the Specialty ...