Specialty Hospital Industry Statistics
You might be interested in: Healthcare, Health Care Provider, Pharmaceutical, Infectious Disease, Therapy, Hospital, Ambulatory Care, Nursing Home, Health Services, Clinic, Dentistry, Intensive Care, Surgery, Elderly Care, Urology, Neurology, Assisted Living, Ophthalmology, Cardiology, Patient Transportation.
1-10 of about 3200 reports for Specialty Hospital
January 2016
44 pages


Hospital

Specialty Hospi...

Mental Health

Canada
View report >
17 reports for Specialty Hospital
Purchase Reports From Reputable Market Research Publishers
(From $ 75 - $ 4900)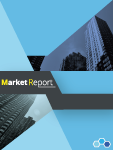 GLOBAL BONE MARROW TRANSPLANT MARKET FORECAST 2018-2026
$ 2613

Industry report
May 2018
by Inkwood Research
KEY FINDINGSPropelled by the growing prevalence of cancer and huge funding for regenerative medicines by the federal government, the global bone marrow transplant market is expected to rise with a CAGR ...