Stem Cell Industry Statistics
You might be interested in: Therapy, Hospital, Pharmaceutical, Healthcare, Cancer, Cell Therapy, Tissue Engineering, Gene Therapy, Biotherapeutic, Cytokine, Umbilical Cord Blood, Stem Cell Therapy, microRNA, G-CSF, Antisense, Cell Culture, Filgrastim, RNAi Technology, Adult Stem Cell, GM-CSF.
1-7 of 29 reports for Stem Cell
92 reports for Stem Cell
Purchase Reports From Reputable Market Research Publishers
(From $ 99 - $ 6250)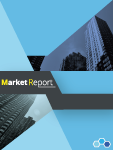 2018 Cell Surface Marker Testing Market: Emerging Opportunities in the US, Europe (France, Germany, Italy, Spain, UK), Japan--Competitive Strategies, Country Forecasts, Innovative Technologies, Emerging Opportunities
$ 3500

Industry report
April 2018
by Venture Planning Group
The use of surface marker identification and classification of cells is spreading beyond lymphocytes to the identification of monocytes, macrophages, myeloid stem cells, and tumor cells. A synergistic ...