Stem Cell Industry Statistics
You might be interested in: Therapy, Hospital, Pharmaceutical, Healthcare, Cancer, Cell Therapy, Tissue Engineering, Gene Therapy, Biotherapeutic, Cytokine, Umbilical Cord Blood, microRNA, Stem Cell Therapy, Cell Culture, G-CSF, Antisense, Filgrastim, RNAi Technology, Adult Stem Cell, Chemokine.
1-10 of about 7900 reports for Stem Cell
99 reports for Stem Cell
Purchase Reports From Reputable Market Research Publishers
(From $ 99 - $ 7995)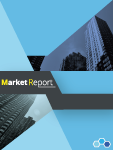 NORTH AMERICA STEM CELL MARKET FORECAST 2018-2026
$ 1307

Industry report
July 2018
by Inkwood Research
KEY FINDINGSThe North America Stem cell market is estimated to grow at a CAGR of 9.66% during the forecast period of 2018-2026. The government's subsidy and sustenance in the field of stem cell market, ...