Taxi Service Industry Statistics
You might be interested in: Motor Vehicle, Transportation, Public Transport, Housing, Road Infrastructure, Bus Services, Road Transport, Road Freight, Trucking.
1-7 of about 200 reports for Taxi Service
4 reports for Taxi Service
Purchase Reports From Reputable Market Research Publishers
(From $ 195 - $ 2500)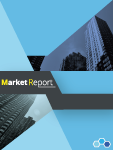 Taxi And Limousine Services Global Market Report 2018
$ 4000

Industry report
February 2018
by The Business Research Company
Executive SummaryTaxi and limousine service companies offer passenger transportation services via taxi and limousine.The global taxi and limousine services market was valued at $94 billion in 2017. Western ...