Technical Textiles Industry Statistics
You might be interested in: Apparel, Cotton, Fiber, Pollution Control, Training, Textile, Fabric, Yarn, Textile Material, Textile Machinery, Textile Fiber, Fiber Processing, Yarn Processing, Knitted Fabric, Nonwoven Fabric, Smart Fabric, Textile Dyeing, Thread.
1-7 of 28 reports for Technical Textiles
17 reports for Technical Textiles
Purchase Reports From Reputable Market Research Publishers
(From $ 350 - $ 5000)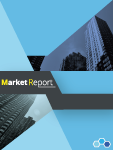 The 2019-2024 World Outlook for Indutech Technical Textiles
$ 995

Industry report
January 2018
by ICON Group
This study covers the world outlook for indutech technical textiles across more than 190 countries. For each year reported, estimates are given for the latent demand, or potential industry earnings (P.I.E.), ...