Type 1 Diabetes Industry Statistics
You might be interested in: Hospital, Mortality, Therapy, Obesity, Healthcare, Diabetes, Cardiovascular Disease, Type 2 Diabetes, Stroke, Chronic Disease, Hypertension, Asthma, Cholesterol, Heart Failure, Respiratory Disease, Musculoskeletal Disorder, Renal Disease, Arthritis, Coronary Heart Disease, Heart Attack.
1-7 of 41 reports for Type 1 Diabetes
20 reports for Type 1 Diabetes
Purchase Reports From Reputable Market Research Publishers
(From $ 720 - $ 4853)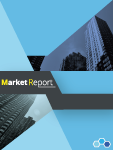 $ 10000

Industry report
December 2017
by Datamonitor Healthcare
Drug OverviewFarxiga (dapagliflozin; AstraZeneca) is a member of the novel sodium-glucose cotransporter-2 (SGLT-2) inhibitor class. It is approved for the treatment of type 2 diabetes and currently in ...