Water Heater Industry Statistics
You might be interested in: Energy, Electricity, Pollution Control, Energy Efficiency, Renewable Energy, Heating Equipment, Cooling System, Air Conditioning, Heat Pump, Boiler, HVAC, Ventilation System, Thermostat, Heat Exchanger, Air Purifier, Heating System, Cooling Tower, Radiator, Dehumidifier, Underfloor Heating.
1-10 of about 7000 reports for Water Heater
July 2018
277 pages


Heating Equipme...

Heat Pump

Water Heater

United Kingdom
View report >
February 2017
69 pages


Water Heater

Heating Equipme...

Energy

United States

North America

Australia
View report >
July 2017
36 pages


Water Heater

Electrical Grid

Electricity

Canada
View report >
About 200 reports for Water Heater
Purchase Reports From Reputable Market Research Publishers
(From $ 199 - $ 21989)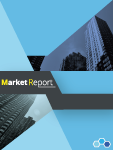 Solar Water Heater - Global Market Outlook (2017-2026)
$ 4376

Industry report
July 2018
by Stratistics MRC
According to Stratistics MRC, the Global Solar Water Heater Market is expected to grow at a CAGR of 9.0% during the forecast period. Factors such as Growing number of advancements and improvements in terms ...