Wearables Industry Statistics
You might be interested in: Healthcare, Hospital, Motor Vehicle, Internet Of Things, Application, Computer, Tablet Computer, Smartphone, Television Set, Mobile Phone, CPU, Computer Storage, Flat Panel Display, Camera, Hard Drive, Printer, GNSS, Home Audio, Solid State Drive, Headphone.
1-7 of 61 reports for Wearables
About 400 reports for Wearables
Purchase Reports From Reputable Market Research Publishers
(From $ 99 - $ 7022)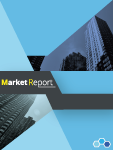 The Global Market for Wearables and Smart Textiles to 2027
$ 1750

Industry report
April 2018
by Future Markets
The number and variety of wearable electronic devices and smart textiles has increased significantly in the past few years, as they offer significant enhancements to human comfort, health and well-being. ...