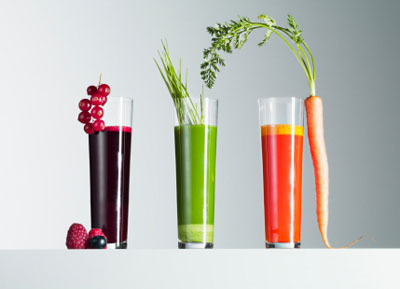 Global Functional Food Industry Analysis
The world market for functional food and drinks (part of the global food industry) is expected to reach $130 billion by 2015, according to Global Industry Analysts. Market growth is fuelled by product innovation and increasingly health-conscious consumers with higher disposable incomes.
Functional foods are popular for their health benefits and nutrient content. These foods generally contain some ingredient(s) boasting health-optimizing properties, such as orange juice fortified with calcium for stronger bones, butter/margarine containing omega-3 oils to reduce cholesterol, and fermented foods containing live cultures for probiotic benefits. The Food and Drug Administration (FDA) checks the validity of claims made by companies regarding the health benefits of functional foods.
According to the American Dietetic Association (ADA), functional foods are enhanced or enriched to offer health benefits as part of a healthy balanced diet. Research is carried out to investigate any risks or benefits to individuals' health regarding functional foods. These foods are used as part of a treatment of an existing medical condition but are also used as a preventative measure against disease. Functional foods generally demonstrate physiological benefits for consumers. They are bioactive in that they are not only nutritious but also reduce the risk of disease.
Key Market Segments
By 2013, global demand for nutraceutical ingredients is expected to rise over 6% a year to make this market segment worth almost $22 billion, close to 10% of the overall world nutritional product market, which is worth over $235 billion. Star products within this category include soy protein nutrients, omega-3 fatty acids, lutein, probiotics, glucosamine, minerals such as magnesium and calcium, and the increasingly popular coenzyme Q10.
The world probiotics market, which is still in the early stages of its development, is expected to reach almost $29 billion in sales by 2015, according to Global Industry Analysts. The market is driven by changing health trends towards consumer responsibility for preventative healthcare. Ingredients such as probiotics are gaining increased recognition due to their health benefits. Probiotics are used to promote optimal digestion, prevent allergies, reduce cholesterol and treat inflammation.
The global cartenoids market is worth close to $1.2 billion, according to Freedonia. The market is predicted to show close to 2.5% yearly growth to reach almost $1.5 billion in 2018. Beta-carotene represents more than 20% of the market at present and is predicted to reach almost $335 million by 2018, growing by more than 3% a year. Lutein is worth slightly less at present and predicted to reach almost $210 million in the same period, growing at over 3.5% a year.
Regional Market Share
The leading regional markets in the global function food and drinks industry are: the US, the EU and Japan, according to research from Global Industry Analysts. Growth is particularly rapid in Asia-Pacific where potential for expansion is vast. Growth potential in other countries such as China, India, Australia, Malaysia and Korea is also strong.
The US is the world leader on the global nutraceutical ingredient market. India and China are expected to show the fastest growth in the nutraceutical market, fuelled by economic growth and higher disposable incomes. China is the biggest producer, supported by a strong fine chemicals industry.
Market Outlook
With heart disease and other chronic illnesses affecting an ever-expanding percentage of the population, consumers are increasingly aware of health issues and preventative measures they can take to lesson their chances of falling ill. Functional foods are particularly popular for their heart-health benefits, with cholesterol-lowering products topping shopping lists.
Snack foods containing antioxidants and energy boosting ingredients are performing well in markets across the EU, North America and Southeast Asia. Organic functional foods are poised to become a leading product segment over the years to come.
Herbal and non-herbal extracts demand is predicted to expand at over 6% yearly to reach well over $2 billion in 2013, according to research from Freedonia. This segment will be weighed down by investigation into health claims at odds with scientific evidence. Herbs that will continue to generate significant sales include green tea for weight loss and cancer prevention, garlic to boost heart function, and black cohosh to treat symptoms in postmenopausal women. Glucosamine will lead the non-herbal extracts category as a popular choice for arthritis sufferers.
Leading Industry Associations
You might be interested in these related markets