An ever-changing sector, driven by insights and anticipations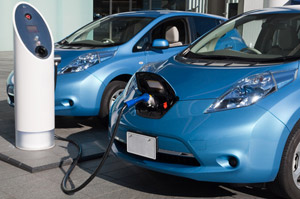 The auto landscape is driven by changes in areas such as:
Demographics
Macroeconomy
Ecology
These evolutions result in emerging and mega trends, the latter being more complex and global. Customers, suppliers, competitors, and the sector in general are impacted by these advancements.
Most reports classify trending topics by importance or in order of popularity (emerging, top/hype, slowdown), on a year-on-year basis.
This section is devoted to analysis in order to predict what the industry will be like in the future. The design and performance of tomorrow's vehicle, including all the innovations incorporated into future models, are not the only aspects that will be discussed. This section also includes the latest in industry growth projections, potential new business opportunities, future policy (including economic regulations), updates and advances in transportation, environmental measures for bad emission deduction, and more.
Mega trends
Automotive megatrends are usually linked to larger players in car production and mainly originate from the most developed auto regions such as Western Europe, Japan, and the USA.
However, a clear evolution of the demand for automotive products has created new market opportunities for car manufacturers both in emerging countries such as Brazil, Russia, India and China and in the more developed regions mentioned already.
Moreover, the arrival of new actors on the market have "changed the rules," since traditional car makers such as Mercedes, BMW, Toyota, General Motors, and Fiat have seen their dominance threatened in both emerging and mature markets.
Anticipating rising and underlying changes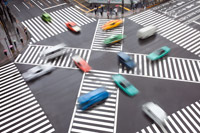 Another important category of changes that is closely followed by specialists who analyze the automotive industry is trends in technology.
According to McKinsey, the connected-car concept represents a clear opportunity for businesses. The consulting firm estimates that by 2020, approximately 25% of passenger vehicles will have increased connectivity features. Auto companies should therefore invest in creating innovative, integrated digital products that will mesh with consumer lifestyles in the future and develop partnerships with telecommunications organizations to benefit from their know-how and established networks.
Due to the constant fluctuation of fuel prices, the industry has also witnessed a booming demand for low-emission and fuel-efficient cars. Automobile manufacturers are undeniably aware of this fact; KPMG has reported that 76% of automakers see the downsizing and optimization of internal combustion engines as an effective way to lower fuel usage. However, to fully address concerns about carbon-based fuels and climate change, alternative solutions such as electric vehicles and hybrid autos must be further developed and popularized. Opportunities are numerous in this sector; companies should therefore keep their eyes open and work hard on adapting to upcoming changes in this area.
The final piece of the puzzle to examine closely is the evolution of production. According to a Chatham House report from 2009, automotive production represents one of the largest shares of all global manufacturing. Therefore, potential changes impacting vehicle production must be considered and, if possible, managed in advance. This sub-section offers reports and insights on how new safety and environmental regulations are strongly influencing the future of automobile design.
Key sources on main perspectives
In conclusion, the main trends which are moving global vehicle manufacturing forward in the search for better engineering:
National governments in several regions and countries stimulate the vehicle market. They accomplish this through taxes and grants which boost automotive production. As a matter of fact, such stimulation (with a wide range of incentives) has revived many leading companies and regions in the market after the financial crisis of 2008.
Some substantial investment decisions have been due to rising fuel prices. R&D departments around the world are striving to develop energy-saving cars and trucks for the benefit of consumers and their pocketbooks.
Advanced markets and leading companies have begun producing low-emission vehicles. This is linked to the megatrend of producing less environmentally harmful automobiles. The state of California even started challenging auto manufacturers to produce zero-emission cars.
Safety is a top concern, and new vehicles will incorporate many new features designed to keep owners and distributors as secure as possible. Self-driving cars are at the top of the list of innovations that could save lives. Apple, who is supposedly working on its driverless concept car, the iCar, might succeed to take over Tesla to create a fully autonomous electric auto.
The improvement of vehicle performance on the road is always the main goal which companies continue to pursue.
We are thankful to non-profit and independent companies such as Accenture, EY, KPMG and many others which make research, analysis, and surveys in the field.
You might be interested in:
Statistics: they are a part of our vast and dynamic introduction to the world of cars, trucks, as well as leading companies and their manufacturing, selling, and trading figures.
Reports : Global Report, Country Report and even Company Report.
Companies: The industry incorporates many organizations and companies.Thanks to our official classifications you can easily figure out what type of automotive companies present in today's world automobile sector.