Comprehensive View of Studies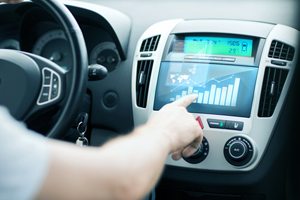 The automotive industry continuously publishes reviews that will help you understand its economic environment, competition outlook and technological evolution.
They provide expert analysis, a great amount of statistics, as well as overviews of information on market shares, size, and exclusive innovations. These analyses also give insights into the prospects of each company's future plans and positions.
Important sources information before you start your research
Depending on the type of publication you are looking at, the sources, geographic coverages and publication frequency will differ.
Many of our sources exclusively provide information about politics and trade which involve the progress of each industry segment. This includes both suppliers and automobile makers. Once you get deeper into the essence behind each vehicle brief, you will see the important differences between them.
Global and Regional Data
The global car research can also be overviewed according to different regions. In some cases, it is an influence – negative or positive – between the global automotive report and particular regional focus. In other cases, though, some research shows the collaboration and the interaction between the different regional data.
In general, each review will focus your attention on the highlights and the recent updates in the field. Most of them are related to particular regions or even a single company.
Country Overviews
When it comes to market research or key data, the world car industry can be separated into several parts – the top regions (countries) with most significant influence. These countries are the main sources of our country reviews. These reports can provide information about the country's economic state, the type of manpower and infrastructure available to auto-manufacturers (for example the fact that GM plans to renovate a Michigan's car plant in 2015 that will create 2,600 new jobs is a crucial piece of information.)
Company Analysis
The big difference between the analysis – general and global – and the company reports is that the second group is more specific. This means that the inner information research and data is closely connected with a particular company. Most of our car company briefs include several important points which are bound to the data of our latest research – including market research. Company reports also sometimes provide great anecdotes on a company's history (e.g. Tesla's SEO Elon Musk nearly sold out the company back in 2013)
Each regular document our company shares with you is focused on informing you about important consumer data.
Most Authoritative Publishers in the Industry
You might be interested in:
The industry has main elements which are also influenced by different factors and newly emerging trends. These sectors might be determined according to the main products a leading manufacturer can provide – automobile field, car sector, truck center, etc.
Auto Statistics: they are a part of our vast and dynamic introduction to the world of cars, trucks, as well as leading companies and their manufacturing, selling, and trading strategies.
The industry incorporates many organizations and companies. Thanks to our official classifications you can easily figure out what type of companies present in today`s world automobile industry