pediatric Industry, January 2018 Market Reports from Top Publishers
You might be interested in: Health Care Provider, Hospital, Vaccine, Construction, Therapy, Injectable Delivery, Blood Disease, Medical Ventilator, Wheelchair, Cardiac Management, Autoimmune Disease, Prosthesis, Cardiac Monitoring, Cardiology, Infectious Disease, Spinal Implant, Analgesic, CT Scan, Catheter, Clinical Nutrition.
1-10 of 39 reports for pediatric
Purchase Reports From Reputable Market Research Publishers

Pediatric Medicines Sector: Worldwide Forecast until 2021
$ 3500

Industry report
August 2017
by Infiniti Research Limited
About Pediatric MedicinesThe pediatric drug market plays a pivotal role in the pharmaceutical industry. There are several vendors, who provide healthcare services and products for pediatric population. ...
Alliance Company Profile: OrthoPediatrics Corp
$ 250

Company report
October 2017
by GlobalData
SummaryOrthoPediatrics Corp (OrthoPediatrics) is a medical device company that designs, develops and distributes implants and instruments. The company offers trauma and deformity, spine, sports medicine, ...
Clinical Research in Pediatric Cancer in H2, 2016
$ 2500

Industry report
October 2016
by GlobalData
Pediatric Cancer Global Clinical Trials Review, H2, 2016SummaryGlobalData's clinical trial report, "Pediatric Cancer Global Clinical Trials Review, H2, 2016" provides an overview of Pediatric Cance ...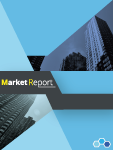 Pediatric Ultrasound - Global Market Outlook (2017-2023)
$ 3662

Industry report
December 2017
by Stratistics MRC
According to Stratistics MRC, the Global Pediatric Ultrasound Market is accounted for $275.30 million in 2016 and is expected to reach $420.71 million by 2023 growing at a CAGR of 6.2% during the forecast ...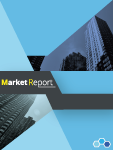 About 15000 reports for pediatric
Download Unlimited Documents from Trusted Public Sources
January 2017
203 pages


Vaccine

Health Care Pro...

Hospital

United States
View report >