Ammonium Sulfate Industry Statistics
You might be interested in: Pollution Control, Fertilizer, Herbicide, Grains, Maize, Non Organic Chemicals, Ammonia, Organic Chemicals, Ammonium Nitrate, Acrylonitrile, Potash, Urea, Ethanol, Caprolactam, Methanol, Terephthalic Acid, Sodium Chloride, Phosphorus, Sulfuric Acid, Ammonium Phosphate.
1-10 of about 900 reports for Ammonium Sulfate
January 2017
12 pages


Ammonium Sulfat...

Ammonia

Non Organic Che...

United States
View report >
January 2016
6 pages


Enzyme

Ammonium Sulfat...

Indonesia
View report >
5 reports for Ammonium Sulfate
Purchase Reports From Reputable Market Research Publishers
(From $ 75 - $ 3936)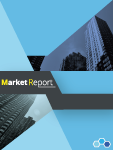 Ammonium Sulfate - Global Market Outlook (2017-2026)
$ 4150

Industry report
April 2018
by Stratistics MRC
The Global Ammonium Sulfate Market is expected to grow at a CAGR of 4.7% during the forecast period. Growing utilization of nitrogen fertilizers to boost the crop yields, rising demand for ammonium sulfate ...