Bioengineering Industry Statistics
You might be interested in: Pollution Control, Hospital, Healthcare, Energy, Biofuel, Biotechnology, GMO, Genetically Modified Organism, Cell Therapy, Biotech, Enzyme, Synthetic Biology, Tissue Engineering, DNA, Nanobiotechnology, Molecular Biology, Stem Cell, Genome Sequencing, Biomedical Engineering, Industrial Biotechnology.
1-10 of about 2100 reports for Bioengineering
23 reports for Bioengineering
Purchase Reports From Reputable Market Research Publishers
(From $ 75 - $ 5795)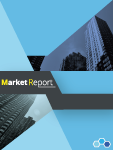 Plant Growth Chambers - Global Market Outlook (2017-2026)
$ 4150

Industry report
May 2018
by Stratistics MRC
The Global Plant Growth Chambers Market accounted for $399.6 million in 2017 and is expected to reach $687.4 million by 2026 growing at a CAGR of 6.2%. Rise in demand for food, rising global population, ...