Cardiovascular Drug Industry Statistics
You might be interested in: Hospital, Cardiovascular Disease, Pharmaceutical, Mortality, Healthcare, Therapy, Anti-Infective, Antidiabetics, Insulin, Vaccine, Statins, Opioid, Lipid Modifying Drug, Hormone, Antiviral, Salicylic Acid, Analgesic, Biguanide, Antimalarials, Monoclonal Antibody.
1-7 of 76 reports for Cardiovascular Drug
10 reports for Cardiovascular Drug
Purchase Reports From Reputable Market Research Publishers
(From $ 995 - $ 5795)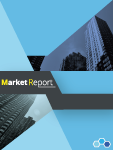 Cardiovascular Drugs Global Market Report 2018
$ 4000

Industry report
February 2018
by The Business Research Company
Cardiovascular drugs market covers the drugs used to treat conditions that affect the heart or blood vessels. These conditions include heart stroke, coronary artery diseases, valvular diseases, peripheral ...