Chemicals Industry Statistics
You might be interested in: Pollution Control, Energy, Natural Gas, Food, Electricity, Ethanol, Organic Chemicals, Ammonium Nitrate, Acrylonitrile, Potash, Non Organic Chemicals, Methanol, Ammonia, Urea, Potassium Sulfate, Natural Rubber, Potassium Chloride, Propylene Oxide, Ammonium Phosphate, Bisphenol A.
1-10 of about 176000 reports for Chemicals
January 2017
69 pages


Chemical

European Union

Europe

World
View report >
About 2500 reports for Chemicals
Purchase Reports From Reputable Market Research Publishers
(From $ 75 - $ 18029)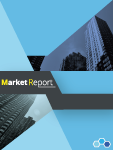 Syngas Chemicals: Global Markets to 2022
$ 5500

Industry report
June 2018
by BCC Research
Report ScopeThis research report categorizes the syngas chemicals market by type. Product type include a MTBE (Methyl tertiary-butyl ether), formaldehyde and resins, acetyls and methanol.Report Includes- ...