Construction Chemicals Industry Statistics
You might be interested in: Pollution Control, Energy, Construction, Natural Gas, Environment, Coating, Paint, Specialty Chemical, Adhesive, Thermoplastic, Plastic, Thermoset, Synthetic Resin, Resins, Synthetic Rubber, Sealant, Polypropylene, Pigment, Concrete Admixture, Reinforced Plastic.
1-10 of about 6800 reports for Construction Chemicals
January 2016
203 pages


Occupational Pe...

Concrete

United States

World

North America
View report >
29 reports for Construction Chemicals
Purchase Reports From Reputable Market Research Publishers
(From $ 750 - $ 6000)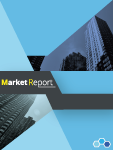 Flame Retardant Chemicals: Technologies and Global Markets
$ 4125

Industry report
May 2018
by BCC Research
Report ScopeThis study is an in-depth evaluation of flame retardant chemicals by type and by end-use application between the years 2017 and 2023. This report deals with flame retardant chemical additives, ...