Dermatological Condition Industry Statistics
You might be interested in: Pharmaceutical, Hospital, Therapy, Healthcare, Dermatology, Infectious Disease, Autoimmune Disease, Mental Health, Cancer, Sexually Transmitted Disease, HIV AIDS, Diabetes, Blood Disease, Obesity, Neurological Disorder, Eye Disease, Depression, Endocrine Disease.
1-7 of 90 reports for Dermatological Condition
1 report for Dermatological Condition
Purchase Reports From Reputable Market Research Publishers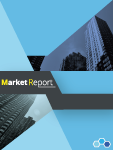 GLOBAL ATOPIC DERMATITIS DRUGS MARKET FORECAST 2018-2026
$ 2613

Industry report
April 2018
by Inkwood Research
KEY FINDINGSThe Atopic Dermatitis Drugs global market is growing at 4.66% of CAGR over the forecasting years. Growing incidences of allergies due to particular foods is the major factor augmenting the ...