Distillers Grains Industry Statistics
You might be interested in: Biofuel, Ethanol, Cattle, Pollution Control, Food, Maize, Grains, Soybean, Wheat, Rice, Oilseeds, Sugar, Sorghum, Cotton, Vegetables, Rapeseed, Agricultural Products, Barley, Energy Crop, Fruits.
1-10 of about 1600 reports for Distillers Grains
March 2017
222 pages


Pig

Distillers Grai...

Maize

United States
View report >
4 reports for Distillers Grains
Purchase Reports From Reputable Market Research Publishers
(From $ 3950 - $ 5550)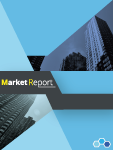 Distillers' Grains - Global Market Outlook (2017-2026)
$ 4376

Industry report
June 2018
by Stratistics MRC
According to Stratistics MRC, the Global Distillers' Grains market is accounted for $7.94 billion in 2017 and is expected to reach $16.12 billion by 2026 growing at a CAGR of 8.2%. Development of the ...