Emissions Trading Industry Statistics
You might be interested in: Energy, Electricity, Natural Gas, Renewable Energy, Energy Efficiency, Pollution Control, Environment, Carbon Capture, Water Supply, Solid Waste Management, Wastewater Treatment, Waste Management, Recycling, Environmental Services, Waste-To-Energy, Hazardous Waste Management, Irrigation, Water Treatment, Green Product, Bioproduct.
1-7 of about 300 reports for Emissions Trading
1 report for Emissions Trading
Purchase Reports From Reputable Market Research Publishers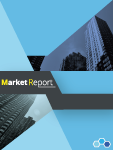 GLOBAL ACTIVATED CARBON MARKET FORECAST 2018-2026
$ 2613

Industry report
March 2018
by Inkwood Research
KEY FINDINGSThe Global Activated Carbon market is predicted to rise with a CAGR of 9.27% over the forecast period of 2018-2026. The market is primarily being driven by factors such as the increasing demand ...