Health Services Industry Statistics
You might be interested in: Housing, Healthcare, Education, Mortality, Infectious Disease, Hospital, Ambulatory Care, Nursing Home, Specialty Hospital, Clinic, Elderly Care, Ophthalmology, Dentistry, Surgery, Patient Transportation, Intensive Care, Cardiology, Neurology, Assisted Living, Ear, Nose, And Throat Medicine.
1-7 of about 3600 reports for Health Services
32 reports for Health Services
Purchase Reports From Reputable Market Research Publishers
(From $ 75 - $ 2850)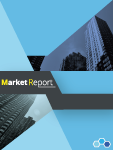 Healthcare Services Global Market Report 2018
$ 6000

Industry report
February 2018
by The Business Research Company
Healthcare services deal with medical and remedial care service. Healthcare services also include furnishing medicine, medical or surgical treatment, nursing, hospital service, dental service, optometrical ...