Inorganic Fertilizer Industry Statistics
You might be interested in: Agriculture, Pollution Control, Grains, Maize, Rice, Fertilizer, Manure, Organic Fertilizer, Compost.
1-7 of 58 reports for Inorganic Fertilizer
1 report for Inorganic Fertilizer
Purchase Reports From Reputable Market Research Publishers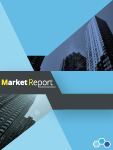 GLOBAL AGRICULTURAL MICRONUTRIENT MARKET FORECAST 2017-2025
$ 2475

Industry report
November 2017
by Inkwood Research
KEY FINDINGSThe global agricultural micronutrients market is predicted to rise at a CAGR of 8.40% between the forecast periods of 2017-2025. The market is driven by increasing soil deficiency across the ...