Microelectronics Industry Statistics
You might be interested in: Defence, Energy, Information Technology, Manufacturing, Pollution Control, Semiconductor, Electronic Component, Sensor, LED, Microchip, Active Component, Diode, OLED, Capacitor, Printed Circuit Board, Transistor, Passive Component, Power Supply, Smart Card, Inductor.
1-7 of 0 report for Microelectronics
59 reports for Microelectronics
Purchase Reports From Reputable Market Research Publishers
(From $ 99 - $ 5550)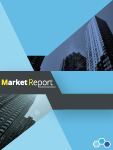 ST Microelectronics STC 30N1201200V SiC MOSFET
$ 3619

Industry report
January 2017
by System Plus Consulting
The STC30N120 is the first generation 1200V SiC MOSFET device from STMicroelectronics. The device has a planar structure and a design that allows good electrical performance, such as high current density. ...