Musculoskeletal Disorder Industry Statistics
You might be interested in: Hospital, Mortality, Therapy, Healthcare, Infectious Disease, Cardiovascular Disease, Diabetes, Chronic Disease, Chronic Pain, Arthritis, Stroke, Asthma, Hypertension, Respiratory Disease, Type 2 Diabetes, Heart Attack, Cholesterol, Coronary Heart Disease, Angina, Heart Failure.
1-7 of 36 reports for Musculoskeletal Disorder
3 reports for Musculoskeletal Disorder
Purchase Reports From Reputable Market Research Publishers
(From $ 2670 - $ 4000)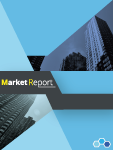 Musculoskeletal Disorders Drugs Global Market Report 2018
$ 4000

Industry report
February 2018
by The Business Research Company
The musculoskeletal system drugs market comprises companies that discover, develop, manufacture and distribute medications used in the treatment of musculoskeletal diseases. Musculoskeletal diseases include ...