Pancreatic Cancer Industry Statistics
You might be interested in: Therapy, Hospital, Pharmaceutical, Healthcare, Infectious Disease, Cancer, Lung Cancer, Breast Cancer, Colorectal Cancer, Lymphoma, Ovarian Cancer, Prostate Cancer, Renal Cancer, Leukemia, Gastric Cancer, Brain Cancer, Liver Cancer, Bladder Cancer, Cervical Cancer, Endometrial Cancer.
1-7 of 36 reports for Pancreatic Cancer
34 reports for Pancreatic Cancer
Purchase Reports From Reputable Market Research Publishers
(From € 655 - € 5682)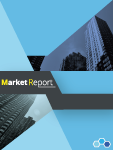 € 9091

Industry report
January 2018
by Datamonitor Healthcare
Drug OverviewMasitinib (AB Science) is an oral tyrosine kinase inhibitor being developed by AB Science. It targets a number of receptor tyrosine kinases including c-Kit, fibroblast growth factor recepto ...