Pea Industry Statistics
You might be interested in: Gold, Food, Mining, Agriculture, Mineral, Grains, Vegetables, Maize, Wheat, Fruits, Pulses, Rice, Soybean, Oilseeds, Sugar, Cotton, Potatoes, Rapeseed, Peanut, Agricultural Products.
1-7 of 53 reports for Pea
47 reports for Pea
Purchase Reports From Reputable Market Research Publishers
(From $ 75 - $ 5950)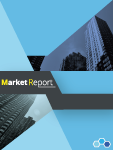 Market Research of Pea Protein Industry in China
$ 4320

Industry report
February 2018
by CCM Information Science & Technology Co., Ltd
Started in 2008 by Yantai Shuangta Food Co., Ltd., a former bean vermicelli company, pea protein industry in China is still at its fast expanding stage. China has become one of the biggest pea protein ...