Rock Phosphate Industry Statistics
You might be interested in: Fertilizer, Pollution Control, Potash, Grains, Agriculture, Mining, Non-Ferrous Metal, Gold, Phosphate, Rock, Copper, Iron Ore, Nickel, Precious Metal, Rare Earth, Minor Metal, Ferrous Metal, Metals, Zinc, Industrial Mineral.
1-7 of 83 reports for Rock Phosphate
1 report for Rock Phosphate
Purchase Reports From Reputable Market Research Publishers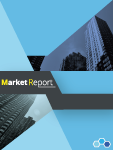 Market Research on China Phosphorus Industry
$ 3024

Industry report
January 2018
by CCM Information Science & Technology Co., Ltd
China has become one of the biggest phosphorus producers and exporters in the world after 20 years of fast expansion. A relatively complete industrial system for phosphorus industry has been established ...