Rotorcraft Industry Statistics
You might be interested in: Aircraft, Airport, Pollution Control, Airline, Air Freight, Aircraft Manufacturing, Defence, General Aviation, Helicopter, UAV And UAS, Satellite, Drone, Unmanned Aerial System, Commercial Aircraft, Aircraft Engines, Aircraft Parts, Business Aircraft, Space Exploration, Aeronautics, Avionics.
1-2 of 0 report for Rotorcraft
4 reports for Rotorcraft
Purchase Reports From Reputable Market Research Publishers
(From $ 995 - $ 4800)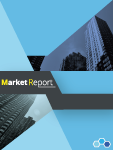 The Global Military Rotorcraft Market 2017-2027
$ 4800

Industry report
April 2017
by Strategic Defence Intelligence (SDI)
SummaryRapidly changing global security scenario and the growing importance of unconventional missions and urban warfare have resulted in change of roles for helicopters in the modern warfare strategies. ...