Tuberculosis Industry Statistics
You might be interested in: Healthcare, Hospital, Therapy, Education, Vaccine, Infectious Disease, HIV AIDS, Malaria, Diabetes, Cardiovascular Disease, Hepatitis, Cancer, Sexually Transmitted Disease, Mental Health, Digestive System Disorder, Respiratory Disease, Obesity, Endocrine Disease, Chronic Disease, Blood Disease.
1-10 of about 13000 reports for Tuberculosis
About 100 reports for Tuberculosis
Purchase Reports From Reputable Market Research Publishers
(From $ 75 - $ 9850)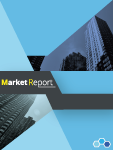 2018 Europe Respiratory Diseases: Emerging Opportunities in France, Germany, Italy, Spain, UK--Supplier Shares and Sales Segment Forecasts--Adenovirus, Influenza, Legionella, Mononucleosis, Mycoplasma, Pneumonia, RSV, Tuberculosis
$ 5400

Industry report
May 2018
by Venture Planning Group
Complete report $8,300.  DataPack (test volumes, sales forecasts, supplier shares) $5,400.This new 335-page report from VPGMarketResearch.com provides analysis of the European respiratory disease testing ...