Ventilation System Industry Statistics
You might be interested in: Energy, Energy Efficiency, Pollution Control, Heating Equipment, Construction, Cooling System, Air Conditioning, HVAC, Boiler, Heat Pump, Air Purifier, Water Heater, Heating System, Heat Exchanger, Thermostat, Domestic Boiler, Cooling Tower, Radiator, Ceiling Fan, Dehumidifier.
1-7 of 35 reports for Ventilation System
21 reports for Ventilation System
Purchase Reports From Reputable Market Research Publishers
(From $ 2670 - $ 24189)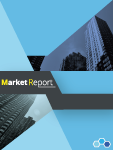 Residential Ventilation Systems in Germany
$ 4345

Industry report
March 2018
by Interconnection Consulting Group
The report IC Market Tracking Residential Ventilation Systems analyzes the market of ventilation control systems and the manufacturers of these products. You get an overview of the development of the total ...