Wall Coverings Industry Statistics
You might be interested in: Construction, Energy, Housing, Pollution Control, Retail, Roofing, Insulation, Heating Equipment, Doors, Windows, Flooring, Cooling System, Fire Protection, Plumbing, Building Products, Ventilation System, Wood Products, HVAC, Building Management System, Ceiling.
1-7 of 16 reports for Wall Coverings
8 reports for Wall Coverings
Purchase Reports From Reputable Market Research Publishers
(From $ 149 - $ 4950)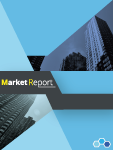 Curtained Wall Facades in Turkey
$ 2145

Industry report
March 2018
by Interconnection Consulting Group
The report Curtained Wall Facades analyzes the market of Curtained Wall Facades. You get an overview of the development of the total market and the individual segments for example matiarial types(Alluminium ...