Wood Composite Industry Statistics
You might be interested in: Pollution Control, Energy, Construction, Biomass, Wood Products, Wood, Timber, Panel Product, Engineered Wood, Softwood, Hardwood, Wood Processing, Wood Chips.
1-3 of 1 report for Wood Composite
1 report for Wood Composite
Purchase Reports From Reputable Market Research Publishers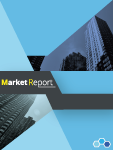 ASIA PACIFIC WOOD PLASTIC COMPOSITES MARKET FORECAST 2018-2026
$ 1307

Industry report
February 2018
by Inkwood Research
KEY FINDINGSThe Asia-Pacific wood plastic composite market accounted for $1117.9 million in 2017. By the end of the forecast period of 2018-2026, the market is anticipated to collect $3702.4 million, by ...